Carmen's bees have been busy!
Choose your bottle below and send us a request for availability.
We sell our local honey in three sizes:
12 oz bear $8.00
1lb(16 oz) plastic or glass bottle $10.00
2lb(32 oz) plastic or glass bottle $19.00
2.5lb(40 oz) wide mouth glass jar $24.00
3lb(48 oz) plastic bottle $28.00
Honey sticks 10/$2.00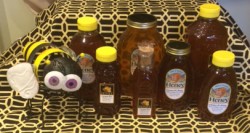 We arrange and supply specialty bottles and containers for Corporate shows and events, weddings and rehearsal dinners and any special occasions.
Custom orders for any amount, in glass, plastic, or custom bottles. Please choose bottles from the Gamber Container website.
Delivery or pick up available
Request Availibility
CARMEN B'S HONEY CAN BE FOUND AT THESE LOCATIONS: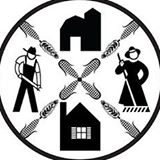 East Goshen Market
East Goshen Park – 1661 Paoli Pike West Chester PA 19380
Thursdays, 3 pm – 6:30 pm
Near the Veteran's Pavilion and Amphitheater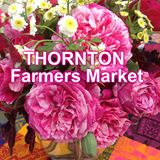 Thornton Market
Glen Mills Road between Thornton and Cheyney Roads
Spring to Fall - Open every Saturday from 11am to 2pm
An open air farmers market selling produce, products and creations from local farmers, crafters and food artisans.
The Thornton Farmers Market operates during the Spring to Fall growing season. Open every Saturday from 11am to 2pm on Glen Mills Road between Thornton and Cheyney Roads. Just look for our flags down the street from Thornbury Park!

Artisans Exchange
208 Carter Drive West Chester, PA 19380
Every Saturday 10 AM – 2 PM
At Artisan Exchange Indoor Food and Farmer's Market
Interact with 35+ local artisan food manufacturers and farmers, sample an array of delicious, handcrafted artisan foods, listen to live music, Enjoy lunch and our Complimentary Coffee Bar. Let the kids get creative at Kid's Corner. Do your weekly shopping... ALL IN ONE PLACE!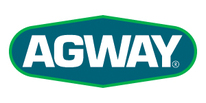 West Chester Agway
956 S. Matlack Street West Chester, PA 19382
The West Chester Agway store was built in 1976 primarily as a farm and feed store. West Chester Agway was purchased in 2000 by Cory Mattia, and has been growing stronger with a complete line of lawn & garden, pet, wild bird, nursery, and farm & feed supplies and continues to provide the best, personal customer service in our area.